Protect Yourself from Becoming the Victim of a Business Techincal Support Phone Scam
---
Most businesses and consumers alike are always on alert for cybercriminal scams that arrive via e-mail. When you receive an e-mail announcing that you have won the lottery or that your bank needs to verify your PIN code, you probably delete the message without a second thought. Everyone knows it's a scam.  But what do you do when you receive a personal phone call from Microsoft's tech support department letting you know that your computer is infected with a virus?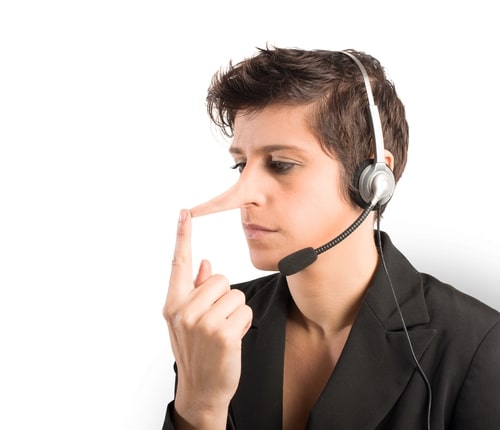 One of the most lucrative scams of 2013 has been fraudulent phone calls from cybercriminals pretending to be tech support representatives from Microsoft. The Federal Trade Commission has settled with two operators and is pursuing charges against five others involved in the tech support phone scam. One of these phone scam operations was ordered to re-pay $984,721 to the cybercrime victims. In reality, that was probably a small amount compared to the nuisance and frustration created by these crimes. Unfortunately, this particular cybercrime has been around for a couple of years and will probably continue.  At the office or at home, we encourage you to stay on the alert for fraudulent tech support phone calls and keep the following information in mind:
Microsoft does not make unsolicited phone calls about viruses, computer security or software upgrades.
Be suspicious if a technical support representative calls you claiming that your internet service provider contacted Microsoft with reports of a serious virus problem emanating from your computer. Don't be fooled – even the caller ID can be fraudulent and made to appear that they are calling from Microsoft.
Don't give the technical support representative remote access to your computer allowing them to make changes to settings that will leave your computer vulnerable.
Don't allow malware to be remotely installed on your computer. The caller can then access personal information, sensitive business data, passwords, user names and PIN codes.
Don't allow remote access because some scammers will install a virus on your computer then attempt to sell you their services to remove it.
Don't sign up for services over the phone and provide credit card information or go to a website and submit this information.
Don't be intimated by complex technical explanations and feel pressured to buy computer security products over the phone.
If you have been charged for fraudulent computer services, contact your bank or credit card company to dispute the charges. Also, monitor your credit report carefully.
Here are Computer Troubleshooters' suggestions on how to avoid fraudulent tech support phone scams:
Put your phone number on the National Do Not Call Registry immediately.
If you received a suspicious phone call from Microsoft's tech support department, contact  Microsoft and let them know.
If you believe your computer is infected with a virus, contact a reliable IT support services through your local Better Business Bureau.
Cybercrime costs the United States economy between $24 billion and $120 billion a year. Cybercrime is on the rise as criminals target governmental agencies, large corporations, small businesses and residential users. Be on the alert for this persistent and pervasive problem.
---
---